A book. A book! Print the Collected Works of William Shakespeare? Collected works? What does that mean? What is there to collect? His shoes? His wig? His tights?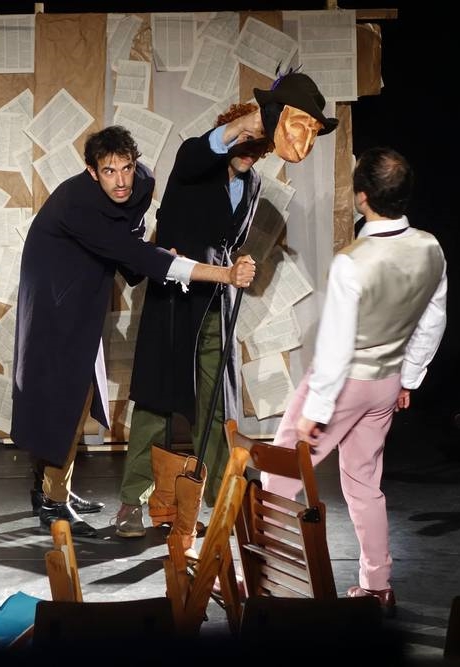 And a radio interview from 2014...The Mute Quire speaks at 49:30.
Poetic. Raucous.
Fratellanza's spin on the poetry, history, and future of Shakespeare's works, The Mute Quire is the company's most popular work. Selling out its initial run at MIX Studio Theater in Ypsilanti, Michigan, and touring to the Galway Fringe Festival, where it was lauded as Best International Production.
With The Mute Quire, we asked if the extraordinary human innovation of printing ensured our immortality or if it was the final nail in our coffin.
But it's funnier than that.
Credits
Writers Jim Manganello, Paul Manganello
Devising ensemble Josh Berkowitz (2012), Andrea Fabi (2014), Jim Manganello, Paul Manganello, Jenny Mok (2014)
Premiere June 17, 2012, at MIX Studio Theater in Ypsilanti
Also played at the Galway Fringe Festival 2014 edition